Curated with community support
There are few things in this world that evoke the sense of love, happiness and solidarity as a well-executed Pride parade. The rainbow flags, the glitter, the costumes, the dancing – an unstoppable force, topping off a whirlwind weekend of events during Nelson's Pride Weekend, which has been organized by the Kootenay queer community for over 20 years.
Queer Kootenays: We Love a Parade! explores the history of the LGBTQ2S+ movement in the Kootenays since the late 1960s. The exhibition is community curated, featuring stories, photographs, videos, costumes, and other information from the community, supported with archival photographs from the Shawn Lamb Archives. Together, the items tell a familiar tale; one where organizers and supporters have been met with fear and anger as often as they were welcomed with open arms.
The exhibition is rooted by a wall-mounted timeline, which was researched by two stellar university students, and informed by the community. "The timeline is a device that lets us see history at a glance, from international to community events which illustrate inclusion, intolerance, celebration and ongoing change," says Museum Curator Arin Fay.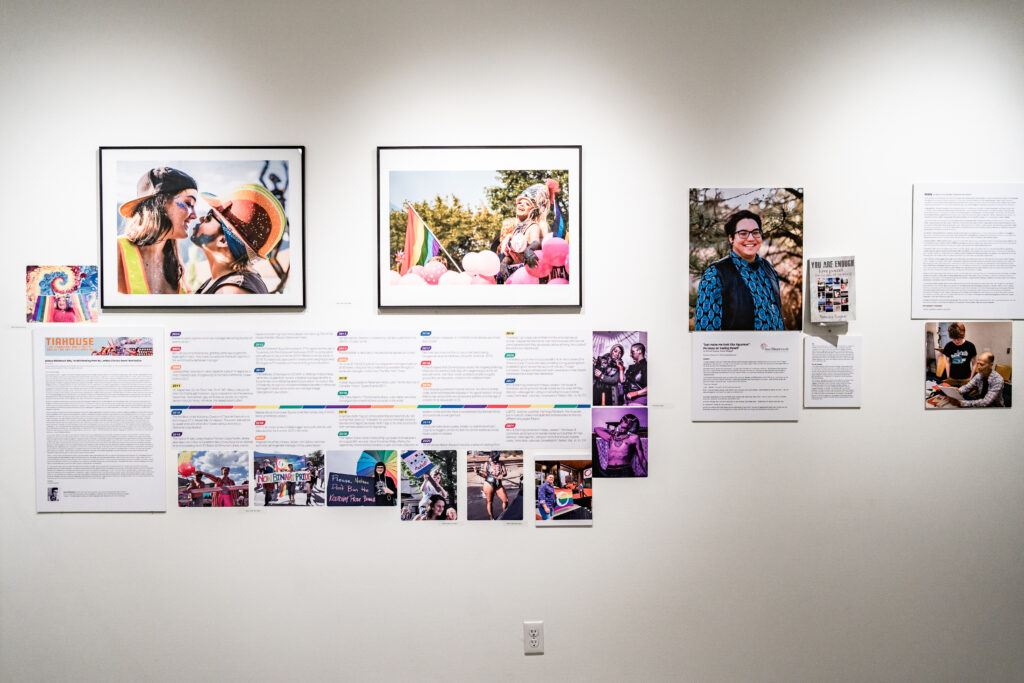 Nelson's queer history is also being captured in a short documentary, produced by Touchstones Nelson Museum and Watershed Productions. Queering the Interior centres on "the people and moments that defined the LGBTQ2S+ community in the Kootenays, while paying tribute to the legacy of activism that led to a diverse and robust queer population today," says Director Amy Bohigian. "Spanning decades, this half-hour documentary will explore how the discrimination and demands of one generation were transformed into the rights and responsibilities of those that followed." This project was funded by the Government of Canada's New Horizons for Seniors Program.
Watch the trailer for Queering the Interior below. If you are interested in hosting a screening of the full length version please contact info@nelsonmuseum.ca