Truth & Reconciliation
Decolonization work at NMAG is informed by the TRC Calls to Action, UNDRIP, the First Nations Principles of OCAP, and the BC Museums Association Repatriation Call to Action. Read on for details of how we are doing this work in collaboration with the Nations of this unceded territory.
2SLGBTQQIA+
We support and celebrate the history of Nelson's 2SLGBTQQIA+ community, and continue to create a space where everyone in our community feels safe, welcomed, and included.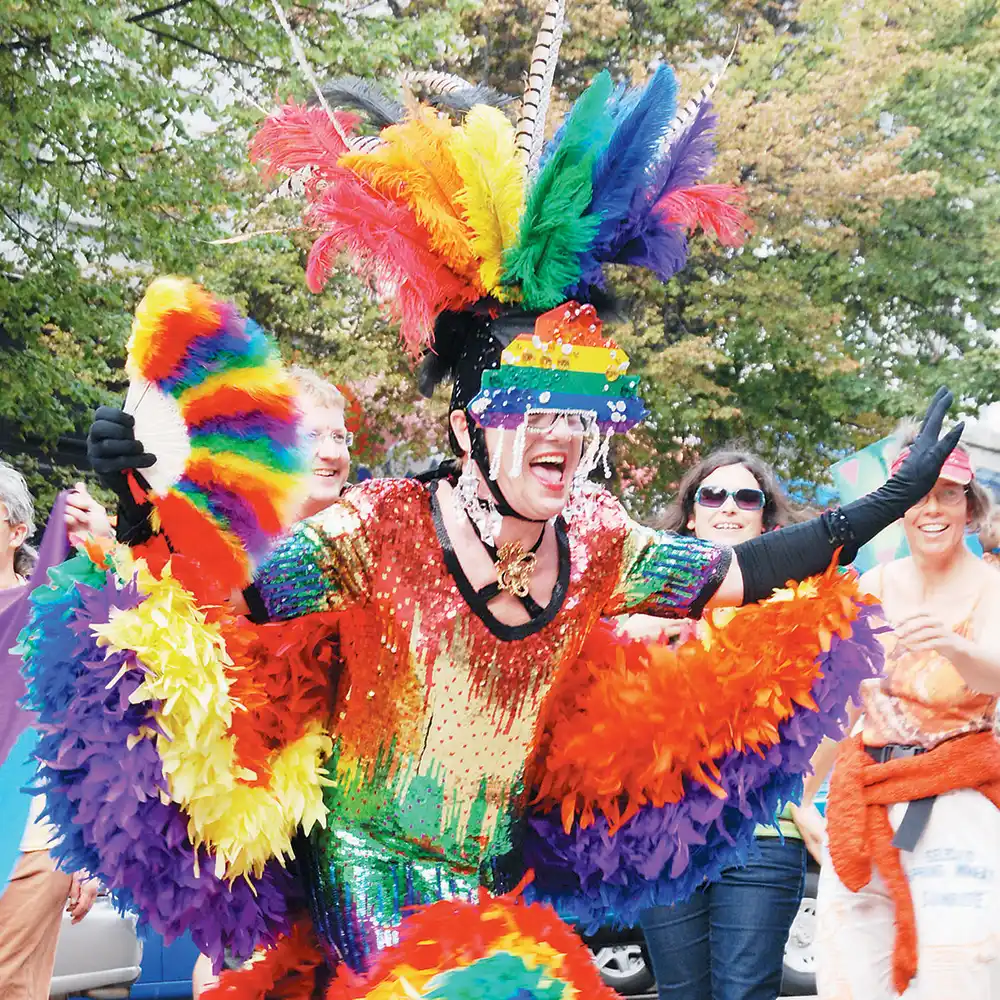 Little Library
Children are open-minded, creative individuals who want to see the possibilities for their lives and the lives around them reflected in their games, books and stories. Reading beautiful books about a life like or unlike their own creates opportunity for positive growth and reflection.
Celebrating Diverse Voices
Throughout the years, the NMAG has been host to some stunning exhibitions by Canadian BIPOC artists, and our exhibition planning continues to move forward in the spirit of inclusion.