NEW ECHOES IN THE STAIRCASE | MURAL RESIDENCY PROJECT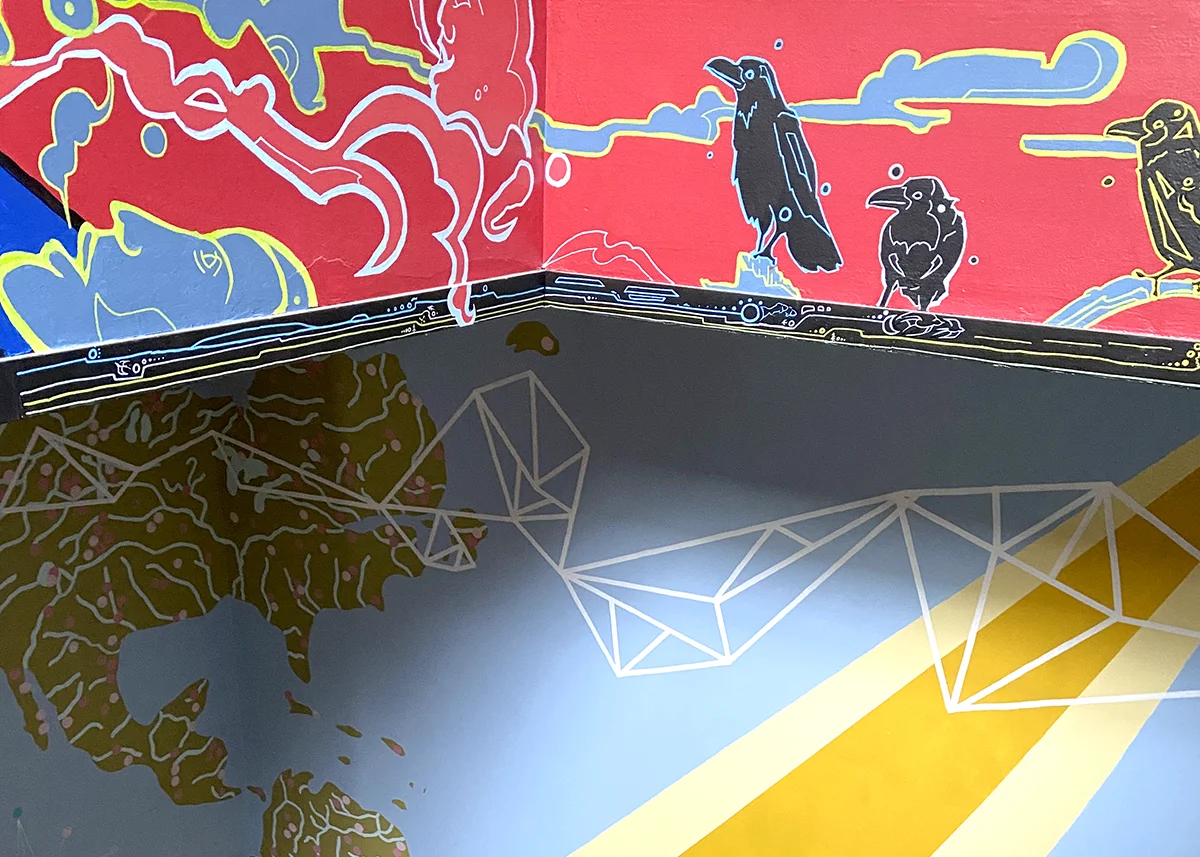 Liminal space, reimagined.
New Echoes in the Staircase is an artist-in-residence program which invites local and regional artists into this historical staircase—a passage once used daily, now a liminal, almost forgotten, space rarely seen by the public.
As the former City Hall and Land and Immigration building, the Nelson Museum building denotes hegemony, power, and exclusion. The critical and crucial exchange of New Echoes alters the resonance of this space ensuring permanent change to the foundational structures of the building, and institution therein. The murals not only lay on the surface of the walls, but permeate the system to influence and demand change—to create a new echo, a new reverberation, a better system.
Local artist and teacher Amber Santos created the first installation in 2018, followed by artist Damian John in 2021 and poet Smokii Sumac in 2022. In spring of 2023, we welcomes spoken word artist and 2022 Cultural Ambassador Zaynab Mohammed into the space for the fourth instalment.
Zaynab's contribution was informed by public writing and spoken word workshops that took place in April 2023 centered around members of the community who are landed immigrants, new Canadians, and international students.
Become A Member
Make A Contribution