MUSEUM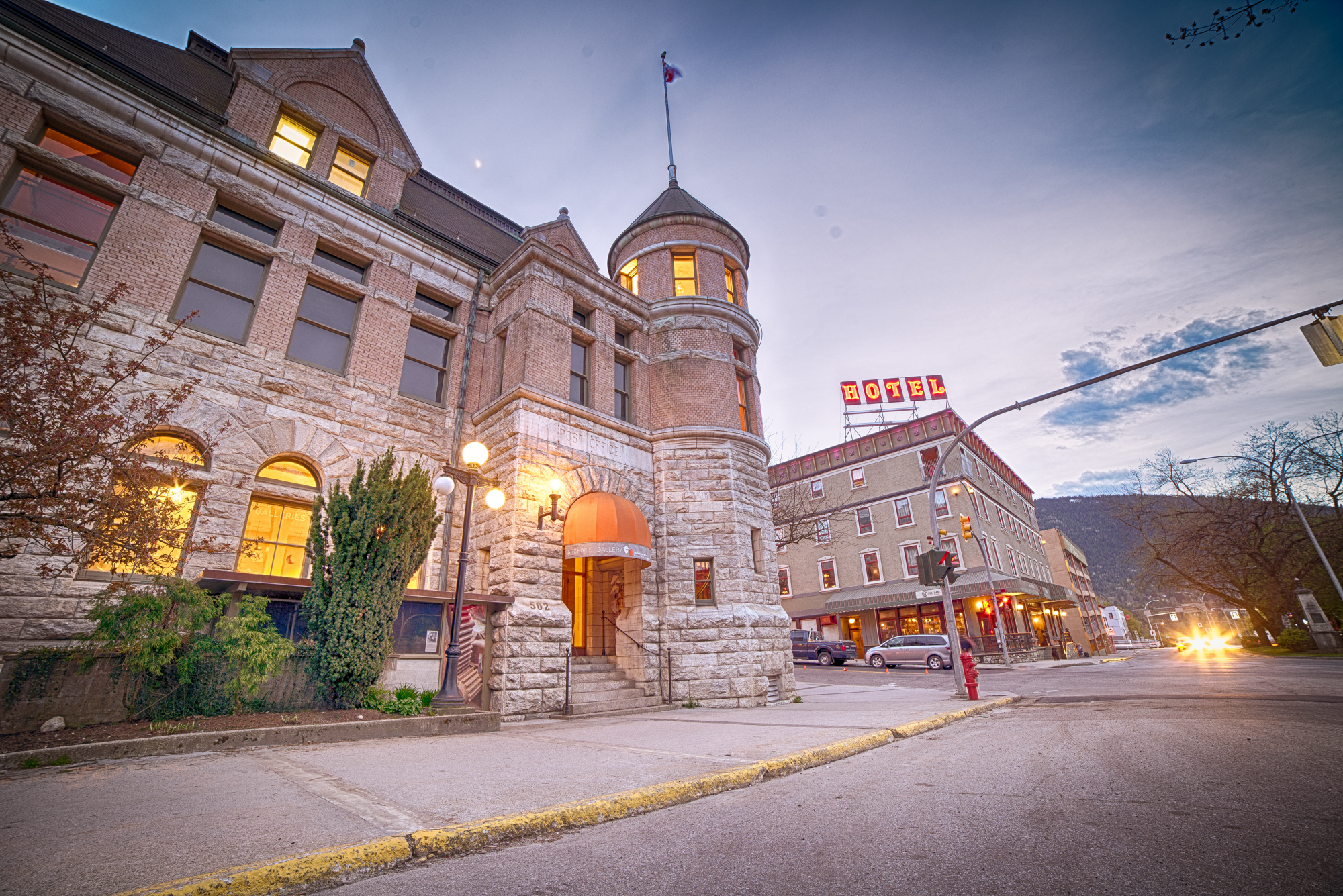 The Nelson Museum, Archives & Gallery acknowledges that the Museum resides on the traditional unceded territory of the Sinixt and Ktunaxa people.
We would like to thank and acknowledge the Sinixt, Yaqan Nukiy Ktunaxa, and the Métis people for the opportunity to live, learn, and share in cultural experiences in this beautiful place.
The Nelson Museum, Archives & Gallery is in one of Nelson's historically significant buildings. This composite Chateauesque-Richardsonian Romanesque style building attractively combines granite, Kaslo marble, local common brick and pink brick from Spokane, Washington. The lot, situated on the southeast corner of Ward and Vernon Streets, was purchased by the Federal Government for $11,000 in 1902; the building was constructed as a facility for the Postal, Customs and Inland Revenue services. In 1962, the post office relocated to the Gray Building next door, and Nelson's municipal government offices moved in. The passage of a referendum in 2003 allowed for the relocation of City Hall to the provincial building across the street, and in 2006 the Nelson Museum moved in.
The 2nd Floor Museum Exhibit is provides not only the local history of the region, but also includes visual and interactive modules to inspire critical thinking and open discourse.
Become A Member
Make A Contribution