Jack Shadbolt: Momentum
Curated by Jennifer Cane, on loan from the Burnaby Art Gallery
Touchstones Museum of Art and History is delighted to present Jack Shadbolt: Momentum, a selection of works on paper from the City of Burnaby Permanent Art Collection. These works range in date from the 1930s up to the end of Shadbolt's seven-decade long career and were made in a variety of media, including silkscreen posters, etchings, lithographs and sketches. This exhibition showcases an extraordinary Canadian artist, who rose from local to international significance. Momentum is a touring exhibit from the Burnaby Art Gallery, curated by Jennifer Cane.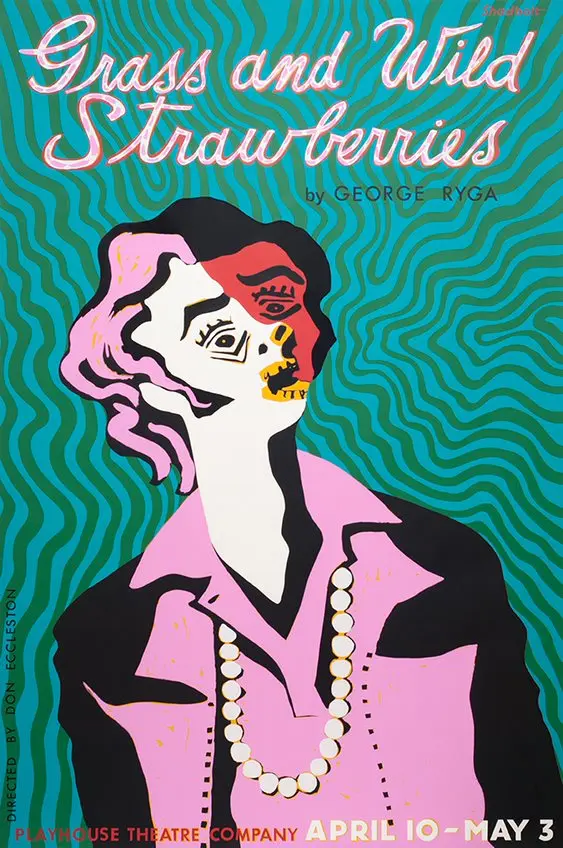 Jack Shadbolt
Jack Shadbolt (1909-1998) was a Canadian artist, teacher, author and poet born in Shoeburyness, England and raised in Victoria, BC. He studied in London, Paris, and at the Art Students' League in New York City. As a young artist he taught in high schools in BC, and eventually earned a faculty position at the Vancouver School of Art. Shadbolt was an official war artist during WWII with the Canadian Army, and was the first artist to participate in the Emma Lake Artists' Workshops in 1955. In 1972, he was made an Officer of the Order of Canada. As a longtime Burnaby resident, he and his wife, curator and art historian Doris Shadbolt were honoured as namesakes to the Shadbolt Centre for the Arts, a major performing arts centre in Burnaby, BC. With over 70 solo exhibitions around the world during his lifetime, he is now represented within the public collections of the Burnaby Art Gallery, the Vancouver Art Gallery, the Art Gallery of Ontario, the National Gallery of Canada and many others.

Jack Shadbolt was a friend and contemporary of Emily Carr, he was influenced by Pablo Picasso, and developed a style which beautifully marries the honesty and observation of landscape with the commentary of social realism.