The Common Collective (Simon Brothers, Luke Mistruzzi, Nick Kuepfer, and Mark Preston): Train Dreams
Curated by Arin Fay
Train Dreams is an experimental three-channel video installation that examines the nature of memory and time by exploring history through railway culture. The exhibition includes animation, regional and international new and archival video footage, and an original sound design. This exhibition is a collaboration between four artists which portrays memory as a phenomenological, dream-like process. It does not unfold in a linear narrative process, but instead through a sequence of enactments, dissipations, and transformations. Train Dreams engages the viewer in a visceral process of sensory oscillation and plays with sense perceptions; creating experiences of scenes, shapes, spaces, colours, textures, and sounds, that blend together to form ambiguous impressions of the past.

Train Dreams was commissioned by Gallery Stratford in Ontario in 2014, then travelled to a number of public art galleries around the country, including The Algoma Public Art Gallery in Sault Ste. Marie and The Tom Thomson Art Gallery in Owen Sound. The Canadian National Railway has played a major role in the shaping and transformation of Canada as well as in the development of an imagined collective national identity. Train Dreams has engaged visitors by examining this phenomenon, by questioning the nature of memory and time, and by exploring history through our railway culture.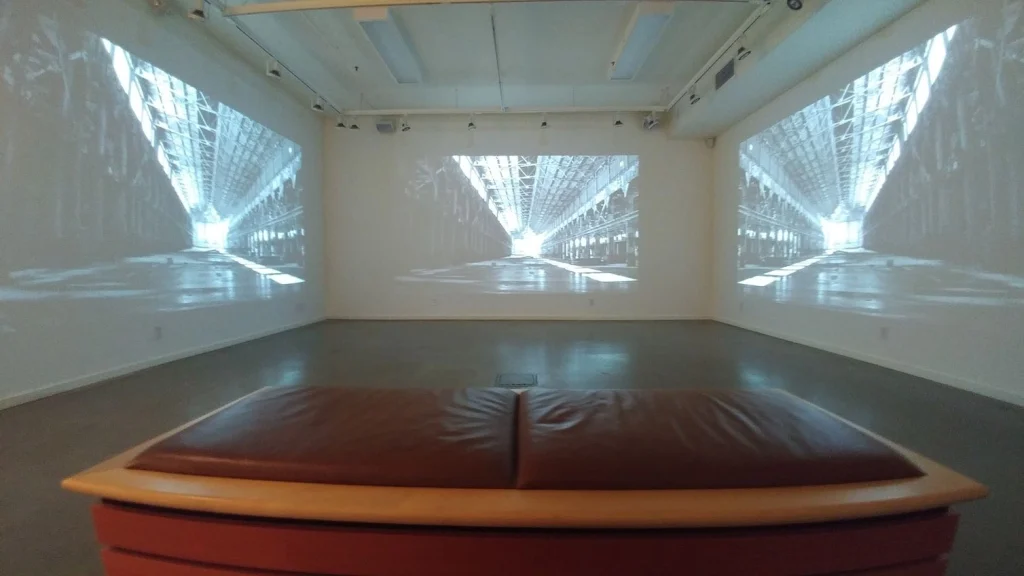 Commons Collective
The Common Collective is made up of Canadian artists from Toronto, Montreal, and Stratford who bring a diverse range of practices. Train Dreams is the culmination of their first collaborative project born out of a shared local upbringing.

Nick Kuepfer is an audio artist (field recording, guitar, tape loops) who has issued LP's through Montreal's Constellation Records and has toured internationally for years with a range of different projects. He has also composed music for film and installation work that has exhibited locally and internationally. Most recently he has been compiling work from a residency program in the Arctic Circle aboard the Svalbard.

Simon Brothers is an artist/filmmaker having worked in drama, documentary, and installation work. His work has been broadcast by regional, provincial, and international broadcasters, and at festivals worldwide.

Luke Mistruzzi is an animator/filmmaker specializing in stop-motion animation, and documentary work. He has worked on many stop-motion productions for TV and film and documentary work, which has been broadcast regionally, nationally, and internationally.

Mark Preston is a photographer, documentary video editor, and video artist. All members of this artistic collective have brought different skills and creative methodologies to Train Dreams, our first project as a collective.

Our approach to Train Dreams was site specific; much of the footage both archival and new shot footage are images from Ontario, and Canada, and was assembled in a local factory. We employ multiple projectors and have performed live analog sound manipulations.
Train Dreams Online Trailer