DJ Olive: Listening to Fir
Artist, improviser, beat writer, and electronic music producer DJ Olive brings his inimitable art sound sensibility and installation experience to the Touchstones gallery B space this Summer. A combination of natural elements and electronic technology: water – wood – movement and sound – both audible and ambient, which the artist describes as "Art as medicine. Sound as therapy. A place to pause, reflect, think, absorb, recharge, and find peace of mind.


With this installation, the invisible is made tangible, or at the very least experiential–the surfaces of the gallery mediating and modulating the direct, reflected and delayed sounds on display. The space is cordoned off from the outside world in every sense, rarefied and made of model of hearing. There is patience inherent in this enterprise and a willingness to experiment with one's own perceptions.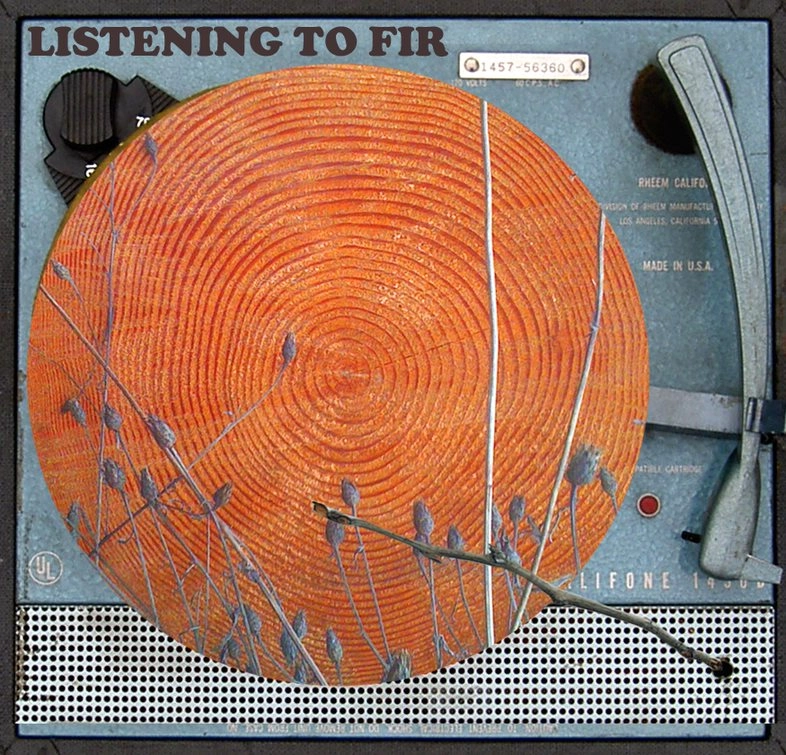 The current culture of constant cacophony can and does result in a person's inability to register and react to brute sound, out of sheer exhaustion or overload. We mediate the modern world with our reactions and comprehension to auditory impulses on mute to a large extent – elsewise we would be ducking and diving for cover at every turn.


Enter into this dialog the audible discourse and repose of sound installation as an art form and artists, such as Asch, who invite immersion into environments where sound imaging and phase coherence are paramount considerations. The art of sound–like the range of colour palettes and shapes of abstraction–allows for a focused celebration of the gamut of hearing. It calls our attention to amplitude, harmonics, relationships, and a scrutiny of sound that is not customarily contemplated. Asch describes his approach as "Art as medicine. Sound as therapy. A place to pause. reflect. think. absorb. recharge. find peace of mind."

What is asked for is an openness to the very basic conduits of cause and effect. To experience without express outcome, and to be buffeted by invisible waves that are distorted by later-arriving reflections.


"The multiple threads of sound art practice weave a fabulously rich tapestry. It celebrates the ear in a world that we mostly perceive with our eyes. Language, our tool for thought, is very much orientated towards what we can see. Sound art encourages us to listen, it sharpens the ears and the imagination and so develops what it is to be human". (Robert Worby, 2006)


DJ Olive (Gregor Asch)
DJ OLIVE, aka Gregor Asch, aka the Audio Janitor is an artist, improviser, beat writer, and electronic music producer, now living in Nelson. His sound installation work began in the early 90's in underground warehouse art collectives in then undiscovered Williamsburg and developed up to the point of being included twice in NYC's most prestigious Biennial at the Whitney Museum as well as a massive installation at the Venice biennale. DJ Olive continues to tour internationally, most recently in January 2018 as part of The Brussels Philharmonic world premiere of Uri Caine's 'Agent Orange', directed by Alexander Hanson.
Listen to "Listening to Fir"

See Also